News
Media Reports
2021.07.22
/ Date:[2021.07.23 ~ ]
Mobile Health–Based Thermometer for Monitoring Wound Healing After Endovascular Therapy in Patients With Chronic Foot Ulcer: Prospective Cohort Study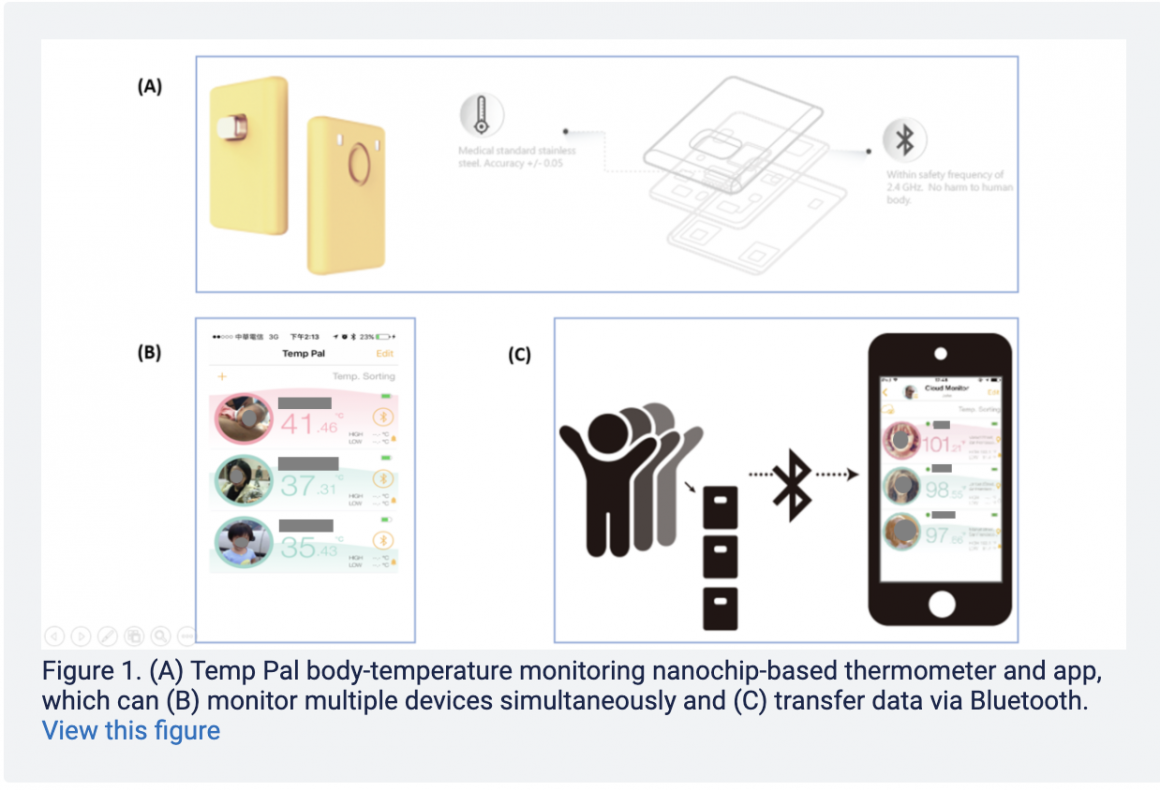 [Temp Pal in the Mobile Health Paper]


Mobile Health–Based Thermometer for Monitoring Wound Healing After Endovascular Therapy in Patients With Chronic Foot Ulcer: Prospective Cohort Study

Author: Dr. Jen-Kuang Lee from National Taiwan University
It's our privileged to work with Dr. Lee for the mobile health-based thermometer for monitoring wound healing study. This publication unveils more practice solutions about treating chronic foot ulcers in the acute phase after endovascular treatment in the hospital, and in the chronic phased of would infection control at home. It also catches the telemedicine trend to take care of chronic foot ulcer disease, that may be related to many disease, such as old age, diabetes , smoking and chronic kidney disease.
---
Background: Foot temperature may increase after endovascular therapy, but the relationship between foot temperature and wound healing is unclear.
Objective:This study was performed to evaluate the feasibility of a mobile health (mHealth)–based thermometer for foot temperature monitoring in patients with chronic foot ulcer before and after endovascular therapy and to determine the association between temperature change and wound healing time.
Methods:This was a prospective cohort study. Patients who had a chronic foot ulcer (>3 months) and underwent endovascular therapy between June 2019 and December 2019 were included. The participants received standard medical care and endovascular therapy for revascularization. The mHealth-based thermometer, composed of 4 temperature-sensing chips, was put on the foot before and after endovascular therapy. Data from the chips were transferred to an associated mobile phone app via Bluetooth. Wound healing time was estimated using the Kaplan-Meier method, and the associations between baseline characteristics and clinical outcomes were evaluated using a Cox proportional hazard model.
Conclusions:The mHealth-based thermometer was feasible and useful for foot temperature monitoring, which may provide health care professionals with a new endpoint for endovascular therapy. Foot temperature increases ≥2 °C after endovascular therapy were associated with faster wound heal
Other / Other News