News
iWEECARE's Temp Pal contactless continuous temperature monitoring solution
iWEECARE's Temp Pal contactless continuous temperature monitoring solution
helps protect healthcare workers and care for patients during the pandemic
TAIPEI, June 14, 2021. With the recent COVID-19 outbreak in Taiwan, iWEECARE Co., Ltd. has launched the Temp Pal Medical Pandemic Prevention Support Program to help medical facilities implement a "Remote Zero-Touch Temperature Monitoring System." This system monitors body temperature readings of hundreds of patients at a time, not only allowing remote detection of dangerous fevers in COVID-19 patients, but also significant reductions in virus exposure and infection risk to medical workers.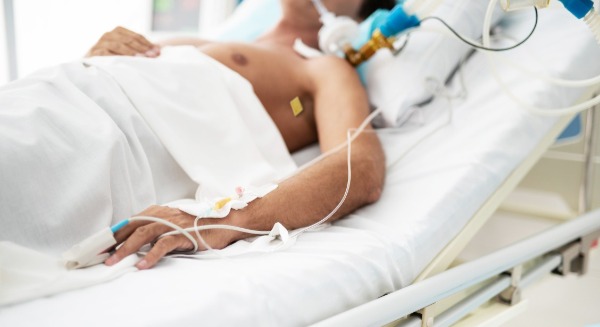 Photo: Temp Pal smart thermometer patches are being introduced to largehospitals for long-term remote monitoring of isolated patients' bodytemperature.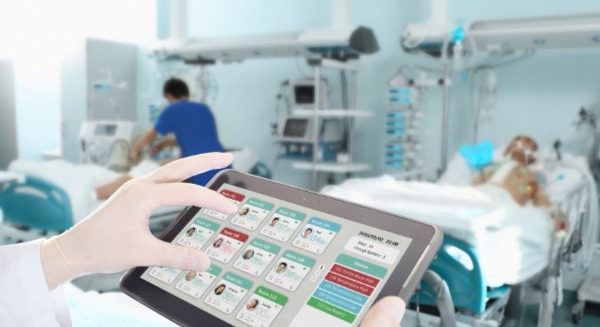 Photo: Using a tablet that's integrated with a hospital's central ITsystem, medical staff can monitor the vital signs of multiple patients at atime on a dashboard.
Chen Juncheng, Chief operating officer at iWEECARE, said "The pandemic has led to a shortage of medical manpower, and healthcare workers have tragically faced heightened risk of exposure. The Temp Pal temperature patch monitoring system integrates many-to-many remote monitoring functions into the hospital's central IT system. By affixing cloud-connected temperature patches on patients in isolation wards, Temp Pal's system can continuously monitor temperature readings of hundreds of patients on tablets."
Temp Pal's system has several benefits to hospitals. First and foremost, by reducing the frequency of vital checks, the risk of personnel contact and infection is significantly. Remote patient monitoring also reduces the cost of direct patient care time. According to statistics of hospitals that have implemented remote temperature monitoring solutions, medical staff can enter the ward fewer than 6 times a day. Hospitals also realize a secondary cost benefit in reducing the need for personal protective equipment (PPE) and the time it takes staff to change gear.
The Temp Pal remote patient monitoring system also works in home isolation and independent living scenarios. For instance, public health departments can use the system in conjunction with phone-based GPS to monitor in real time the temperature and location of individuals under quarantine. This way, fever symptoms can be detected to provide timely medical assistance while ensuring compliance with quarantine protocols. Patient information can be accessed using a hospital's secure IT system, tablet PC or cell phone in manners consistent with patient data privacy policies and protocols.

In response to the recent surge in demand for remote patient monitoring, iWEECARE is also collaborating with Leadtek Telemedicine, WiseMed and Envoy Information to integrate contactless, smart temperature measurement into other remote and smart healthcare solutions. The company strives to contribute to epidemic prevention and safety through the use of technology, while significantly improving the quality of medical care.
**
iWEECARE is committed to improving people's health by developing convenient medical technology products and services. Temp Pal is the world's smallest wearable smart thermometer providing continuous temperature monitoring and automatic alerts. It can be used in medical institutions, epidemic prevention applications, long-term care facilities and postpartum nursing centers to effectively reduce the time and cost of medical staff and improve the quality of medical care. To learn more, visit http://www.temppal-life/news-detail/medical-solution.
**
For more information on iWeecare's Temp Pal Remote Zero-Touch Temperature Monitoring System, please contact Joseph Chen at
joseph.chen@iweecare.com
or +886-2-2891-8636 ext.301.
---
replace this with correct landing page